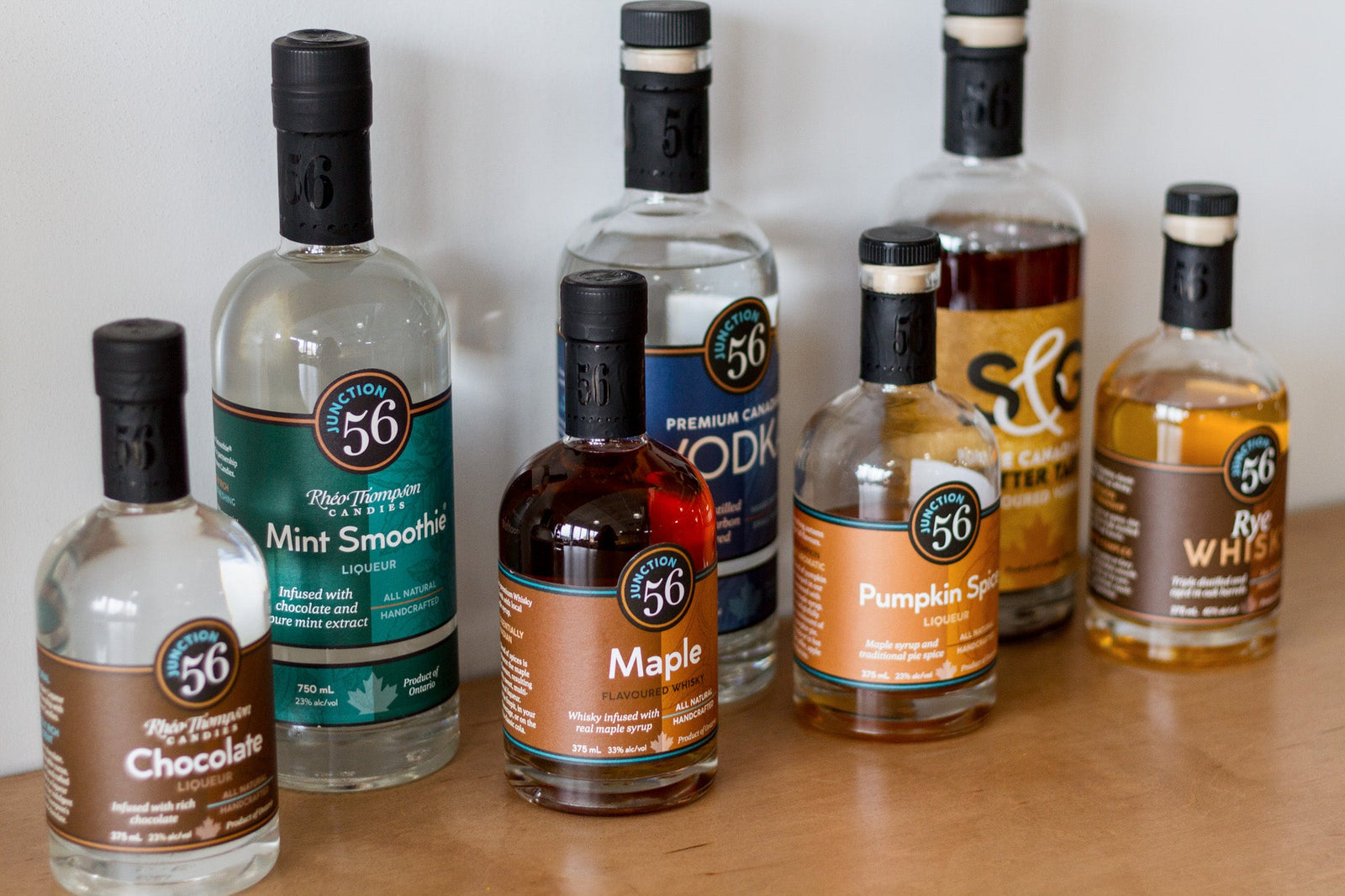 In the heart of Canada, where passion meets tradition, two remarkable stories converge to create an unparalleled collaboration. Zavida Coffee Roasters, a brand rooted in a legacy of coffee craftsmanship, and Junction 56 Distillery, a distillery born out of a fervent desire for exceptional spirits, have come together to raise a glass and show our fans how good life is when coffee and spirits come together in harmony. 
For over four decades, Zavida Coffee Roasters has epitomized the artistry and passion required for cultivating the finest 100% Arabica beans. Raised on coffee plantations in Costa Rica and fueled by a deep love for coffee, founder Charles Litterst established Zavida Coffee Roasters in 1980. His journey and dedication echo the ethos of Junction 56 Distillery, where founder Mike Heisz's dream of crafting outstanding spirits came to life. Both companies share a common thread – an unwavering commitment to the production of quality products and a relentless pursuit of excellence in flavour and customer satisfaction.
Zavida Coffee Roasters and Junction 56 Distillery are both proudly Canadian, with deep-rooted connections to their local communities. Zavida, headquartered in Concord, Ontario, epitomizes the Canadian spirit, while Junction 56, nestled in the charming town of Stratford, Ontario, embodies the essence of Southwestern Ontario. This shared Canadian heritage forms the foundation of their partnership, as they blend local flavours and global inspirations to create a unique and authentic experience for their customers.
As these two exceptional brands come together, the possibilities are endless. The rich heritage of Zavida Coffee Roasters, coupled with the innovative spirit of Junction 56 Distillery, sets the stage for an exciting culinary adventure. Imagine the harmonious marriage of Zavida's lively, flavoured coffees with Junction 56's exceptional spirits. It's more than a collaboration; it's a flavourful journey that promises to delight your senses and elevate your coffee experience to new heights.
Get ready to indulge in the finest flavours, where the essence of life (la vida) intertwines with the spirit of celebration. Stay tuned for a taste of this extraordinary partnership – because when Zavida meets Junction 56, exceptional flavour is the result. Here's to the perfect blend of passion, craftsmanship, and the joy of savouring life's greatest pleasures, one sip at a time. Cheers!