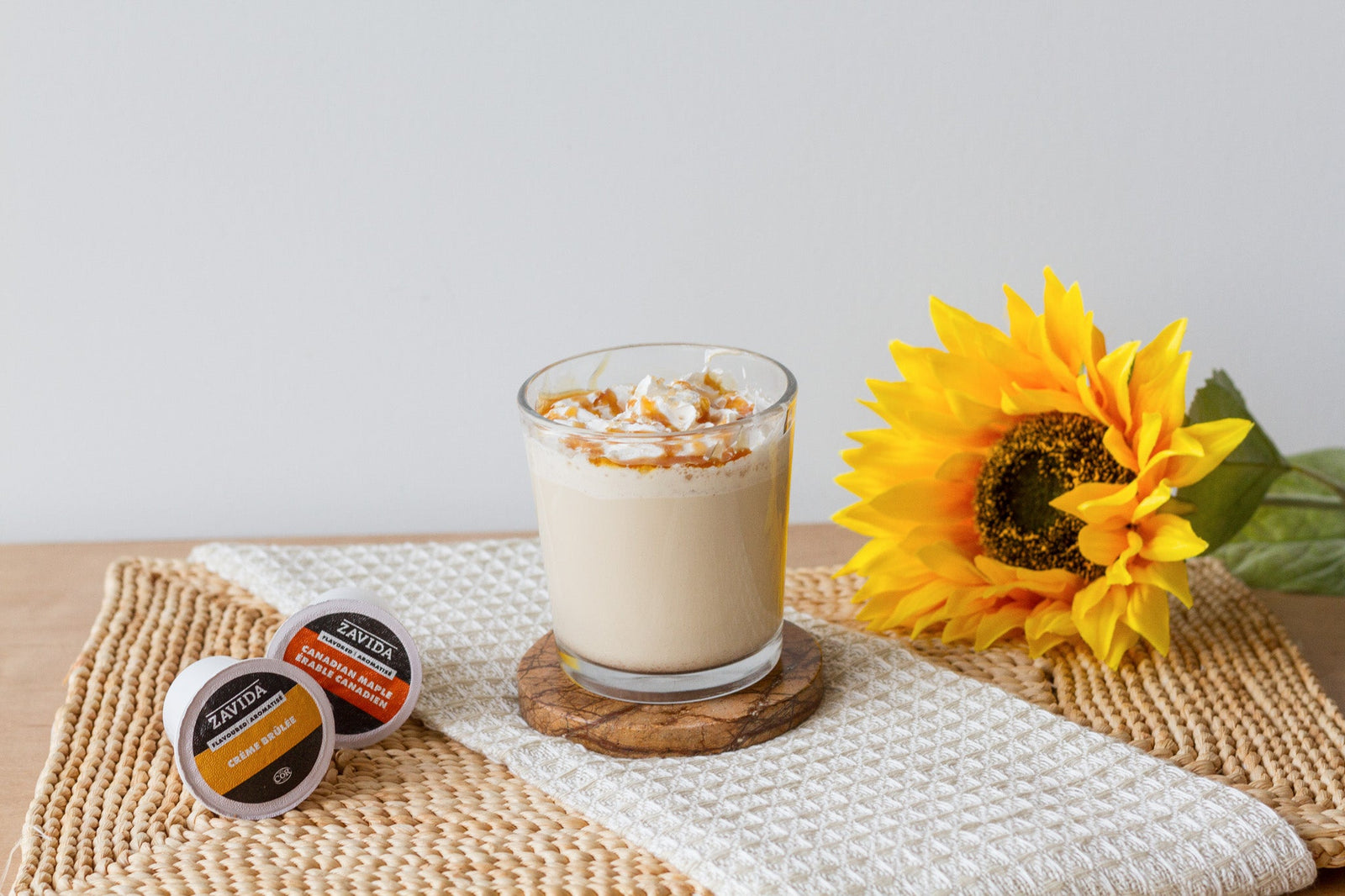 Satisfy your sweet tooth with a dreamy Maple Sugar Crème Brûlée Coffee Milkshake. This indulgent milkshake combines the classic charm of crème
brûlée with the comforting notes of maple sugar and coffee. Sip and savour the creamy goodness with a delightful crunch of caramelized sugar, turning each moment into a decadent dessert experience.
Ingredients:



• 

Crème Brûlée single serve coffee cup
• Canadian Maple single serve coffee
cup
• Maple syrup
• Vanilla ice cream
• Caramel syrup
• Milk of choice
Instructions:

• On your machine's strongest and smallest setting,
brew Crème Brûlée and Canadian Maple coffee
over ice to cool immediately;
• To your blender cup, add ice, 1 scoop vanilla ice
cream, maple syrup to taste, and your cooled
coffee;
• Blend vigorously to combine ingredients;
• Add milkshake to your glass of choice;
• Top with caramel syrup; and
• Enjoy your sweet treat!